Health & Fitness when Working Remote
Episode #13 - June 5th, 2017
Staying fit is important for everyone, and even more important when working remote. In this episode we talk with Dani Singer of Fit2Go Personal Training about how he manages his remote personal training business. Then hear about the specifics of how 10 minutes a day can have a huge impact on your fitness with easy practical steps. Warning, listing to this episode may remove all of your excuses for why you aren't working out!
Featuring
Dani Singer
Dani Singer is a nationally certified personal trainer and fitness nutrition specialist. As CEO & Director of of Fit2Go Personal Training, he specializes in helping busy professionals make fitness practical. Dani has been featured in national publications such as Reader's Digest, Muscle & Fitness, and SHAPE Magazine; and educates hundreds of thousands of trainers around the world as an advisor to the Personal Trainer Development Center.
Hosts
Jonathan Sharp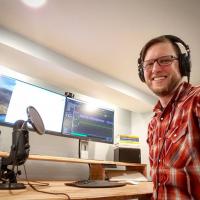 Jonathan Sharp has worked remote since 2008 in a variety of engagements from freelancer, contractor, employee, to entrepreneur. He has participated in a variety of remote teams from a handful of individuals through large 65+ person teams. He has also previously managed a fully distributed enterprise consulting agency with a team of 23. Jonathan loves the topic of remote work and the opportunities it affords.
Ari Winokur
Ari has worked in Information Technology since knowing a DOS command line and IRQs was essential. Since then, Ari has moved on to build, manage, and support complex systems and networks. Ari has worked in many different technology environments over the years; from small to large, both Windows and Macintosh.
Sponsors
Managing Remote Newsletter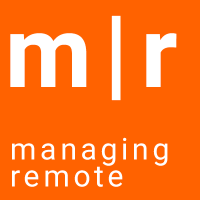 Show Notes
Dani Singer, Fit2Go Personal training, a home run business, focused on helping busy working professionals make fitness both enjoyable and practical. Tackling the biggest challenge of impractical fitness plans by developing home fitness plans. Making plans convenient and practical.
How/when do you find the time for a proper workout?
Do it right smack first thing in the morning before you pick up your phone
What are some easy exercises to get into?
Think of sustainability (can I do this for a year?)
Nail the habit, no more than 10 minutes
P.A.U.L. method

Polymetrics (i.e. Jumping Jacks)
Abs (i.e. Planks)
Upper body (i.e. Push-ups)
Lower body (i.e. Squats)
Run through each exercise with a 30 second rest between rounds for a total of 10 minutes
Recommendations for travellers?
Workouts

Set aside 10 minutes before you start your day
Resistance bands are great for resistance without the need for weights

Nutrition
How to eat healthy when at home?
Change your environment

Meal prep every Sunday
"If you make 1? Make 7"

Don't keep snacks in your house
Recommendations for snacks
Most people snack because they have a habit or are bored
Mentions from the show
What's the Buzz?
Episode Offer